How Your Gift Helps: Mental Health First Aid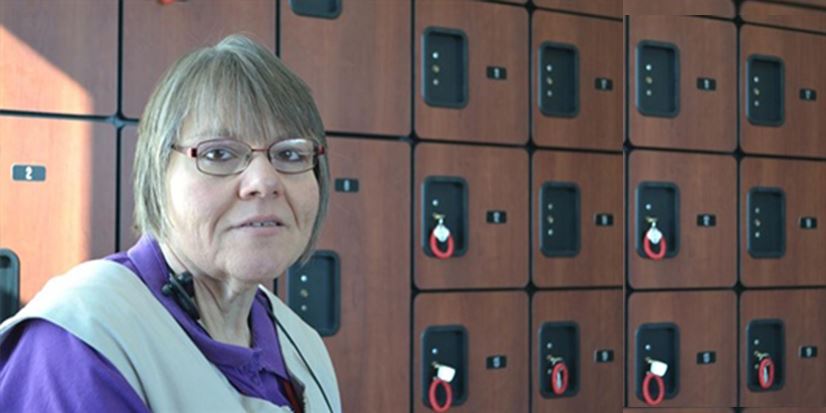 Sauk Prairie Healthcare Foundation sponsors Mental Health First Aid, an eight-hour course that teaches participants to identify, understand, and respond to signs of addiction and mental illness in another person. This course is taught by a certified instructor and follows a national curriculum and teaching standards, while emphasizing hope for recovery. Courses are offered regularly in the communities we serve.
Some people are born to help others. Take Sarah Smith. For many years she provided homecare for developmentally disabled adults and hospice patients. Sarah has MS and had to stop working six years ago, but that didn't decrease her desire to help others. She found an opportunity after taking Mental Health First Aid training.
Sarah works out and participates in physical therapy twice a week at Wellspring, Sauk Prairie Healthcare's wellness and rehabilitation center in Prairie du Sac. While there, she saw a flyer for the course, sponsored by Sauk Prairie Healthcare Foundation.
Sarah signed up and participated in the training. Little did she know that her new skills would be called upon within the week. Because she no longer drives, Sarah uses a ride service and she often sees the same drivers and gets to know them a little bit.
She was in the car just days after her training and noticed that her driver seemed down. Because she had talked with him before, she knew some details about his life and asked questions. He opened up to her and confirmed that he was depressed and felt that life was not worth living. Sarah said, "My training gave me the courage to ask him, 'Are you planning on taking your own life?' and he responded, 'Yes.''
The training also gave Sarah the tools to know what to do when someone confirms that they are considering suicide. She said, "I told him I was not getting out of his car until we got some help. I called the suicide prevention hotline and he talked with them." Her new friend got the help he needed.
Sarah was so appreciative of the training she had received that when Sarah saw her doctor, Janelle Hupp, at the Wisconsin Heights Clinic, Sarah asked whom she could thank for sponsoring the class. She told Dr. Hupp the story.
Dr. Hupp said, "I got goosebumps as Sarah relayed her story to me. She clearly helped prevent what would have been a catastrophic even for, not only this person, but also his family and circle of friends. Sarah displays tremendous courage on a daily basis fighting the devastations of her disease. But this display of courage demonstrates the impact that one kind, compassionate and knowledgeable human being can have on a hurting world. I'm gratified to know that Sauk Prairie Healthcare Foundation helped arm her with the tools she needed to intervene."
When Sarah saw the driver again she was happy to see that he was doing much better. He told Sarah that after the call to the hotline, he was admitted to a hospital for several days. He is currently in counseling. Sarah said, "I am ever so grateful for the training I received. It empowered me to take this step and ask him the hard questions. If I had not participated in the course, I would not have had the tools or courage I needed to intervene."