Personal Trainers Give Safe Start Toward Any Goal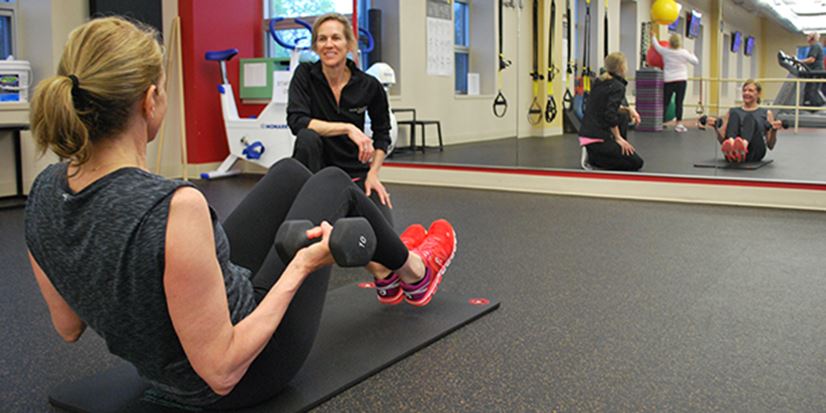 The snow has disappeared and many people are getting a boost to get outside and be active. For some this means walking or biking for health benefits, for others it means preparing for summer fashion, and for student athletes it may mean staying in shape off-season.
In any case, at Wellspring's health and fitness center in Prairie du Sac, personal trainers are helping newcomers find a safe, comfortable pace to start and a path to reach their goals. Personal trainers can help develop a training program that fits a person's interests and aptitudes, but also make sure newcomers don't fall victim to burnout or early injury.
"A personal trainer can perform a fitness assessment and/or a functional assessment, which tells us a starting point of their strength, muscle endurance and if there are any imbalances," said Sandy Drury, Wellspring Wellness Supervisor. "But a lot of it is asking them their past exercise history, what they are currently doing and that will give us a pretty good indication of their starting point."
Help from professional trainers can get a person on track without being sidelined by an injury, but approaching that new goal with another person can also improve the chances of success. A 2003 University of Wisconsin-Stevens Point study found that among 129 volunteers between the ages of 20 and 65 who worked with personal trainers, 57% had "upward movement." However, that margin of success grew to 73% when the sample of participants was narrowed, excluding those who had begun with a high level of fitness and were simply aiming to relatively maintain that same level of fitness.
As a part of Sauk Prairie Healthcare, Wellspring features a particularly diverse group of over 1,900 members, ages ranging from pre-teen to those in their 80s and 90s.
"With our older population they may notice loss of strength or loss of balance, so they want to regain those functions," said Drury. "For a middle-aged individual it's strength, keeping stamina, and weight control for a lot of people."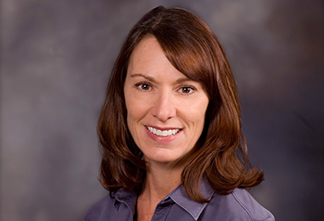 The field of personal fitness training has grown in recent years as the U.S. Bureau of Labor Statistics estimates an increase in 24% between 2010 and 2020, beating the overall average of 14% across all professions. At Wellspring their personal trainers come from varied backgrounds with a range of specializations including yoga, senior fitness, youth fitness and water exercise.
"If you're dealing with orthopedic injuries or orthopedic issues, where other exercises can be uncomfortable for you, we have a warm water pool for training both cardiovascular and strength systems," said Drury. "So it's basically the same type of exercise program, but it is moved into the water."
Between aquatic exercise programs and low-impact exercise machines, there are a range of tools a personal trainer can introduce you to in a fitness program accommodating chronic conditions or injuries. Though sometimes even if the will is there, the body just isn't ready for it yet.
"We've had people come in interested in personal training, and we send the referral out [to their doctor] and it comes back that they need cardiac rehab or physical therapy first," said Drury. "Once they complete the other care, we are happy to work with them on their goals."
At the other end of the spectrum, Wellspring has seen a growing number of young people using the facility. Personal trainers can be seen spotting high-school athletes as they lift weights and helping them with proper form to get the most out of their workout and avoid injuries. A surge in the number of young athletes tends to come around spring break, in between sports seasons, and over the summer.
Wellspring has developed a summer program for student athletes and young people taking their first steps into a gym setting. The Wellspring Youth Summer Cross Training Program invites students from grades seven through 12 to morning or afternoon sessions over the summer months, to develop strength, flexibility, coordination, speed, endurance, balance, and agility.
Throughout the year, personal trainers at Wellspring help individuals and small groups work toward their fitness goals. Many times the trainer-trainee relationship runs a course, with the trainee finding a routine and continuing on their own. This can help those who are working to build up a habit of regular exercise.
Creating a new positive habit frequently takes longer than the oft-cited 21 days. Behavioral studies have estimated an average 66 days needed to instill a permanent habit. Occasional lags and skips during that time do not necessarily doom the effort, though consistency in the early part of this period remains key.
"If someone has specific goals they may reach their goals and then feel confident exercising on their own after that," said Drury. "Or it can be a lifelong commitment for people who aren't really dedicated to exercising on their own, so they need that trainer to keep them accountable."
To learn more about personal fitness training at Wellspring, visit the Personal Training page here.