You Too, Could Be A Survivor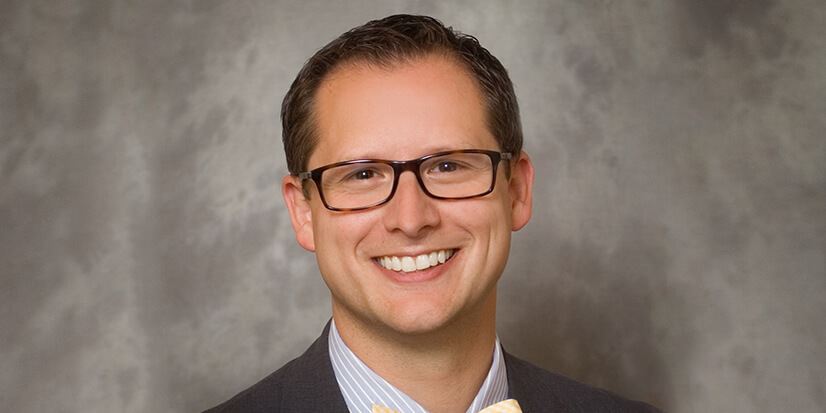 Cancer doesn't discriminate. Scott Ballweg, from the Sauk Prairie area, survived testicular cancer at the age of 35, "I had a lot of pain and for six months I ignored it."
Because of the nature of the topic, prevention, screening and symptoms are often not discussed, leading many men experiencing symptoms of testicular cancer, like Ballweg, to prolong doctor's visits and ignore warning signs.
"For men I think it's a tough thing. We're proud, we're stubborn, we're men," commented Ballweg. "But you've got to put that aside."
Testicular Cancer
According to the American Urological Association, testicular cancer is the most common cancer in men ages 15 to 34 years of age. About 8,700 men will be diagnosed with testicular cancer in the United States this year alone. It's not always easy to discuss this topic; it's not uncommon for men to ignore signs.
Dr. Nathan Grunewald, a Urologic Surgeon at Sauk Prairie Healthcare, recognizes the difficulty in discussing topics such as testicular cancer but strives to make patients feel comfortable. Dr. Grunewald explains, "As a patient choosing Sauk Prairie Healthcare for your care, you're going to get the very best from the moment you arrive."
Since cells found in testicular tumors can spread throughout the body, it's crucial to be proactive. "I've had patients where the treatment we provided saved their life," Dr. Grunewald continues, "patients return to clinic and they're so grateful because they know had we not intervened, they might not be here." With early intervention, testicular cancer is treatable and in most cases, a curable cancer. Being proactive and recognizing symptoms is the first step.
Symptoms
There are a number of symptoms that can be indicators of testicular cancer. The most common sign, according to the American Urological Association, is a painless lump in one or both testicles. Other symptoms may include:
A lump or enlargement in either testicle
A feeling of heaviness in the scrotum
A dull ache in the abdomen or groin
A sudden collection of fluid in the scrotum
Pain or discomfort in a testicle or the scrotum
Enlargement or tenderness of the breasts
Back pain
No symptoms at all, you may feel normal!
Though symptoms are not always an indication of cancer, it's important to see a doctor as soon as possible because these symptoms could indicate testicular cancer or other urologic issues.
Diagnoses and Treatment
According to the American Urological Association, treatments can be extremely effective when testicular cancer is detected early. A monthly testicular self-exam is the first step in early detection. The best time for self-examination is right after a hot bath or shower, while standing. Start by looking for any swelling or changes in the scrotum then gently feel one testicle at a time paying close attention to any unusual lumps. If there are any signs of a lump, swelling, pain or any other changes, it may be time to make an appointment with a urologist as soon as possible. Based on the stage of cancer and cell type, a urologist can then determine the best treatment. Treatments can either be surgery, radiation or chemotherapy to stop the cells from spreading throughout the rest of the body. In most cases, if detected early enough, treatments can be extremely effective.
Testicular cancer can happen to any male, but it is treatable.
"I ignored the signs that something wasn't quite right because I didn't want to talk with someone about it. I didn't want to deal with it," said Ballweg. "You have to almost check your shame at the door to make the appointment at the clinic."
If you, or someone you know is experiencing any of the symptoms, remember it's important to see a doctor right away. To schedule an appointment with Dr. Grunewald to discuss this or other urologic issues, call 608-643-2431. With early detection and intervention, you or someone you love could join Lance Armstrong and many others as a testicular cancer survivor.