No More Snore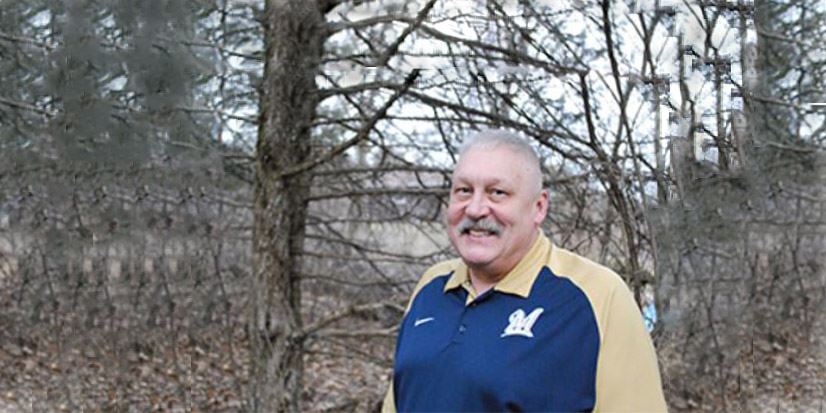 Even back in 2005, Lon Becher knew he had a snoring problem. At the time, he did a home sleep test that showed he had sleep apnea, or repeated pauses in his breathing due to obstructed air flow, which was causing his oxygen levels to drop to an unhealthy 65%. But in his eyes, there was a bigger challenge — committing to following through on the necessary treatment.
"In those days, the sleep apnea machines were loud and cumbersome and I just knew I wasn't willing to do what it would take to feel better, so I didn't go forward with the equipment," Becher said. "I didn't feel like I was having a lot of symptoms, and somehow I managed because I was good at sticking to a sleep schedule."
Flash forward to 2018, when he was feeling drowsier during his late-afternoon travel for work and his concerned partner pleaded for him to be evaluated for his constant loud snoring and gasping sounds. A happy, loyal patient of the Lodi Clinic since 2001, Becher made an appointment with Dr. Podein in November, who connected him with Kari Fisher, a nurse practitioner in Sauk Prairie Healthcare's Sleep Medicine Clinic. They discussed lifestyle changes that could be helpful in addressing his symptoms, including exercising, losing weight and making tweaks in his "sleep hygiene" — recommended behaviors and environment to promote quality sleep.
"Kari was awesome, and I appreciated how we talked things through together about what had to happen to address my needs," said Becher, who has been a practicing registered nurse leader for nearly 25 years in a state-serving role. "That patient-provider collaboration is really important to me."
Fisher referred Becher for a same-day evaluation with a sleep technologist at the Sleep Medicine Clinic, where he received instructions on how to do a home sleep study. With the therapist's helpful guidance and the straightforward steps to refer to online, Becher completed his one-night test with no trouble.
"It was easy to do and totally painless. You just put something in your nostrils to measure how you breathe and a monitor on your finger to track your pulse, oxygen and heart rate," Becher said. "When you turn in the equipment, they download detailed reports of your night's sleep to see what's going on."
Becher's oxygen levels were around 70%, similar to his previous results in 2005, and confirmed an obstructive sleep apnea diagnosis that qualified him for treatment. He scheduled an appointment with Home Care services — conveniently located in the same building as the Sleep Medicine Clinic — where a respiratory therapist helped him choose the device and mask that would work best for him. He then learned how to use, clean and maintain the equipment, which he immediately noticed was much better than the old models he remembered.
"If people like me have been afraid of sleep apnea equipment, today's technology is so quiet and state of the art," Becher said.
Naturally, it still took a little bit for Becher to adjust to wearing a mask over his mouth and nose at night and taking in a constant flow of pressurized air while he sleeps. The airflow keeps his tongue and throat from relaxing and collapsing, which prevents disruptions to his breathing and stops his snoring.
"The first night I used the CPAP machine was really tough and I took it off," admits Becher, "but within three days, I felt like I'd had it my whole life. It actually gives me great comfort and I don't snore at all now. I'm in a deep sleep every night and it feels great."
Sleep apnea treatment not only resolved Becher's snoring, but also helped him in other surprising ways. Becher, who turned 60 this year, no longer wakes up several times per night for bathroom trips like he used to. And, it may even help his occasional increases in blood pressure. Dr. Podein has suggested holding off on blood pressure medication to first see how things go, since treatment for obstructive sleep apnea often improves cardiac function.
"This whole process was just so convenient," Becher said. "All of the services I needed for my sleep apnea treatment through Lodi Clinic and Sauk Prairie Healthcare were so centralized, and they took care of everything for me. I've always had great experiences for all my healthcare at Lodi Clinic and Sauk Prairie Hospital."
Given his documented 93% compliance rate with using his CPAP machine, Becher got good marks at his follow-up appointment in January with Fisher and will not need to check in again for a year. That fear of commitment that had stopped him from getting relief back in 2005 is now in full force.
"Early on, Kari and I had talked about how commitment to my treatment and really using the equipment would be the key, and it's true," Becher said. "I got this machine for a reason, and it's making a huge difference."
To schedule an appointment with Kari Fisher, DNP, APNP, FNP-BC, at the Sauk Prairie Healthcare's Sleep Medicine Clinic, call 608-643-7574.