Dr. Andrew M. Ertl, Foot & Ankle Specialist, to join Orthopedic Associates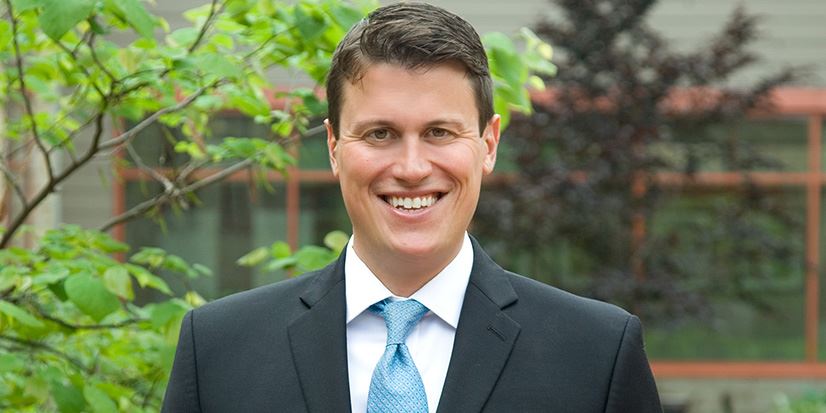 Sauk Prairie Healthcare is pleased to welcome Andrew M. Ertl, MD, to Orthopedic Associates.
Dr. Ertl will treat general orthopedic needs across all age groups. Additionally, he has advanced, specialized training in foot and ankle surgery. This enables him to treat all foot and ankle problems, ranging from hammertoes and bunions to heal and arch pain, and even ankle replacement.
"We are so fortunate to be able to add Dr. Ertl's expertise to our regionally known orthopedic group. His advanced training in foot and ankle surgery will be a great service for people to access locally," said Larry Schroeder, Sauk Prairie Healthcare CEO. "I have no doubt that his personality and work ethic will be a great fit with our community."
Originally from Waunakee, Dr. Ertl is looking forward to returning to the area and working in a community hospital, where emphasizing patient relationships is paramount.
"I just feel like these are my people," said Dr. Ertl. "I am from here. I love hunting, I worked installing furnaces while I was going to college and med school — this area is where I'm meant to be."
Dr. Ertl prioritizes establishing relationships and building trust with patients, "It's very important for my patients to know that I am here to listen and we will exhaust all other options before looking to go the surgery route."
Dr. Ertl received his medical degree from the Medical College of Wisconsin in 2010. He completed The Grand Rapids Orthopaedic Residency at Michigan State University. His Fellowship in Orthopaedic Foot and Ankle Surgery was with Orthopaedic Associates of Michigan. In addition to his commitment to medicine, Dr. Ertl enjoys fishing, water skiing, and snowmobiling.
Dr. Ertl will start seeing patients August 15 and is already scheduling appointments. To book an appointment with him, please call 608-643-2471.