Pulmonary Rehabilitation: Helping those with COPD to improve breathing and quality of life
Category: News
Posted On: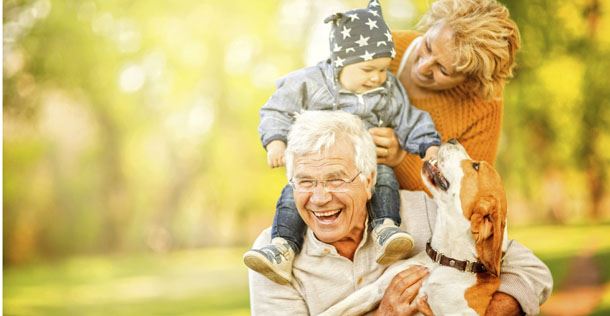 Do you experience shortness of breath or coughing? Do you smoke or have you smoked in the past? Have you worked in an environment with dust or chemicals? If so, you could suffer from COPD, Chronic Obstructive Lung Disease, which includes emphysema, chronic bronchitis and non-reversible asthma.
Many people are unaware that they are living with COPD. "About 15% of the population in the area has COPD, which means the disease is affecting approximately 9,000 individuals over the age of 65 and 27,000 between the ages of 45-65" said Mary Roth, respiratory therapist at Sauk Prairie Healthcare. For those who do experience symptoms, a simple breathing test will identify COPD. Sauk Prairie Healthcare offers a Pulmonary Rehabilitation program for those who have been tested and diagnosed with COPD.
"At Sauk Prairie Healthcare we want to help you live better and be in control of your breathing, instead of having your breathing control your daily life," said Roth. "We use a medical team approach and work in groups with our patients to give them the tools to help themselves and support one another."
This twice-weekly program consists of education on many topics to help you breathe better including nutrition, oxygen therapy, medication use and exercise. Sarah* lives with COPD and has seen improvements since starting pulmonary rehabilitation at Sauk Prairie Healthcare.
"Treatment has helped me breathe better not only because of the exercises, but also the knowledge that they've shared with me," she said. Sauk Prairie Healthcare's pulmonary rehabilitation program focuses on improving patients' energy levels, quality of life and exercise capabilities.
"The therapists at Sauk Prairie Healthcare encourage you to push yourself to improve a little each session. I'm not the same person I was on day one of my treatment," said Sarah. Some like Sarah have noted that after the program, they had fewer breathing problems and were more equipped to manage anxiety and depression related to their illness.
Sarah said she was no exception, "They've without a doubt taught me how to manage the daily challenges and live better with my condition."
"I was afraid when I first started therapy that I wouldn't be capable of doing the exercises or that I would be embarrassed, but there's no reason to be weary," Sarah said. "The staff at Sauk Prairie Healthcare is nothing but encouraging, positive and knowledgeable, and the results are worth it."
If you have COPD or think you might, please schedule an appointment with your doctor to discuss your condition and to see if Sauk Prairie Healthcare's Pulmonary Rehabilitation program would work for you.
*Name changed to protect privacy.