Event Details
Diabetes Prevention Lifestyle Change Program
Categories:

Events & Classes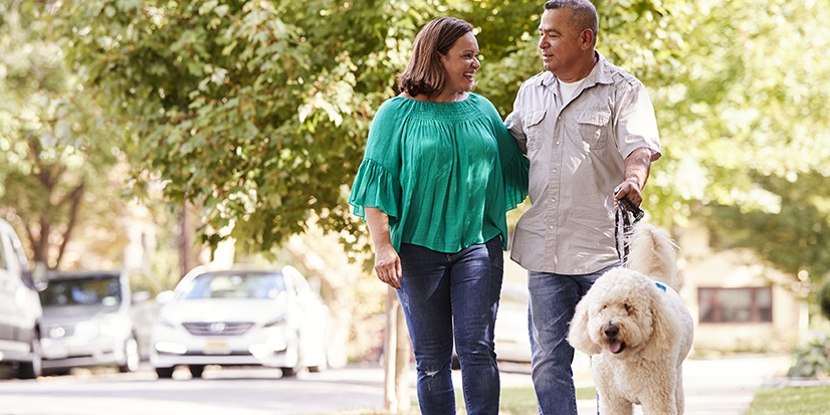 About This Event
Details:
Sauk Prairie Healthcare's Diabetes Prevention lifestyle change program is modeled in part on the National Diabetes Prevention Program. It is a Centers for Disease Control and Prevention (CDC) proven program that has been shown to prevent or delay type 2 diabetes in high-risk patients.
Sauk Prairie Healthcare's 4-month program offers participants lifestyle coaches to help you learn new skills, encourage you to set and meet goals, and keep you motivated. The coaches will also facilitate group as well as one on one discussions and help make the program fun and engaging.
Classes runs for 4 months, beginning January 18, 2023. Classes meet Wednesdays from 5:00 - 6:00 pm at Sauk Prairie Healthcare's Wellspring Campus. A virtual option for attendance is also available.
Join us January 11, 2023 for a FREE INFORMATIONAL meeting to answer all your questions about the program that begins January 18.
In addition to weekly classes, the program offers a free Wellspring Fitness membership while participating in the classrooms as well as a weekly 15-minute one on one coaching session with one Sauk Prairie Healthcare's health coaches and 1 free fitness class drop in voucher.
Prediabetes
Are you at risk? Prediabetes means your blood glucose (sugar) is higher than normal, but not yet diabetes. Diabetes is a serious disease, which can cause heart attack, stroke, blindness, kidney failure, or loss of toes, feet or legs. Type 2 diabetes can be delayed or prevented in people with prediabetes, through effective lifestyle programs. Take the first step. Find out your risk for prediabetes.
If you have these risk factors, you may be at higher risk than others for prediabetes and type 2 diabetes:
Overweight
45 years of age or older
Have a parent or sibling with type 2 diabetes
Physically active fewer than 3 times per week
Had diabetes while pregnant (gestational diabetes)
Who is eligible?
To participate, patients must:
Be at least 18 years old, or be accompanied by a parent or guardian
Have at least one established risk factor for developing type 2 diabetes (see above)
Or have been diagnosed with prediabetes within the past year or previously diagnosed with gestational diabetes
For questions, please call 608-643-7529 or email PreventT2@saukprairiehealthcare.org.