Event Details
Diabetes Prevention Lifestyle Change Program
Categories:

Events & Classes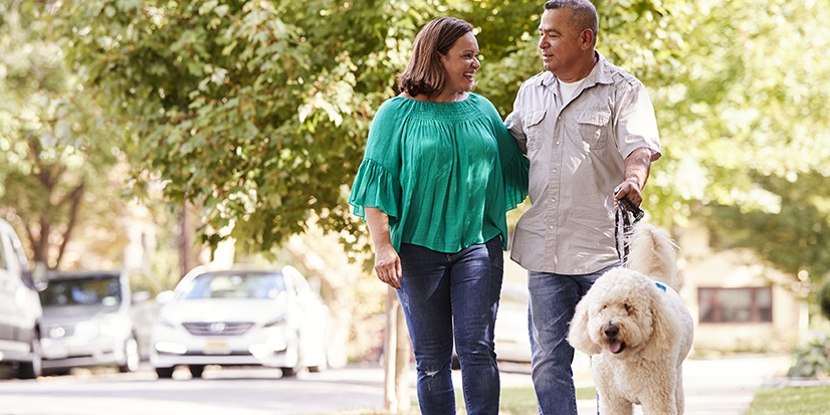 About This Event
Details:
Are you at risk for diabetes? If you have these risk factors, you may be at higher risk than others for prediabetes and type 2 diabetes:
Overweight
45 years of age or older
Parent or sibling with type 2 diabetes
Physically active less than three times per week
History of diabetes while pregnant (gestational diabetes)
Prediabetes means your blood glucose (sugar) is higher than normal, but not yet high enough to be considered diabetes. Diabetes is a serious disease that can cause heart attack, stroke, blindness, kidney failure, or loss of toes, feet or legs. But type 2 diabetes can be prevented or delayed in people with prediabetes through effective lifestyle changes.
Sauk Prairie Healthcare's Diabetes Prevention Lifestyle Change Program is designed to help individuals with prediabetes learn and sustain healthy habits in a welcoming group setting. Lifestyle coaches assist you in setting weekly behavior goals, support you in meeting those goals, and provide motivation throughout your journey.
The program offers:
A free Wellspring fitness membership while participating in the program
Tips for healthy eating and cooking
Strategies to stay on track with nutrition goals at restaurants and social events
A weekly one-on-one session with a Sauk Prairie Healthcare health coach
Ideas to be more active throughout your day
One free fitness class drop-in voucher
The program is modeled in part on the National Diabetes Prevention Program and is proven by the Centers for Disease Control and Prevention (CDC) to prevent or delay type 2 diabetes for people at high-risk.
Sessions run every Wednesday, September 13 through December 13, 2023, from 5:00 to 6:00 p.m. at Sauk Prairie Healthcare's Wellspring campus (90 Oak Street, Prairie du Sac). A virtual option is also available.
Not sure you want to sign up yet? Join us Wednesday, September 6 at 5:00 p.m. at Wellspring (or virtually) for a free informational meeting to answer all your questions about the program.
Eligible participants must:
Be at least 18 years old or accompanied by a parent or guardian; and,
Have at least one established risk factor for developing type 2 diabetes (see above); or,
Have been diagnosed with prediabetes within the past year or previously diagnosed with gestational diabetes.
For questions, please call 608-643-7529 or email PreventT2@SaukPrairieHealthcare.org.