Event Details
Free COVID Testing
Categories:

Events & Classes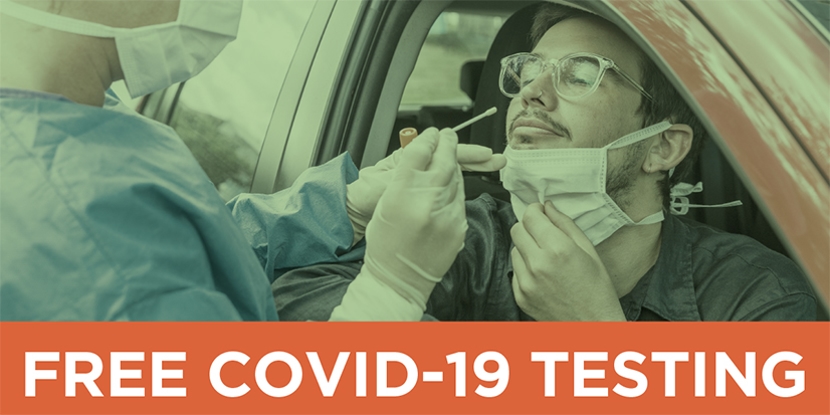 About This Event
Details:
Sauk Prairie Healthcare, in collaboration with Sauk County Public Health, will conduct FREE drive-thru testing for the COVID-19 virus. APPOINTMENT REQUIRED. Testing will take place Thursdays, 3 pm – 5 pm at Wellspring.
BEFORE entering the testing line up, please take Water Street to Lincoln Ave., then follow the directional signs to the Check In station located at 55 Prairie Avenue, Prairie du Sac.
Vehicles with more than one person in them are welcome, but each person wanting to be tested must have registered ahead of time. This is a drive-thru test, so everyone must remain in their vehicle at all times. The test collection will take on average 5 minutes and consists of a nasal swab test. Once collected, the sample will be sent to a state-approved lab.
Testing is available for any Wisconsin resident age 12 months and older, no symptoms required.
EXAMEN DE COVID-19 GRATUITOUS
Sauk Prairie Healthcare, en colaboración con la salud pública del condado de Sauk, llevará a cabo pruebas GRATUITAS del virus COVID-19. Cita requerida. Las pruebas se llevarán a cabo los jueves de 3 pm a 5 pm en Wellspring.
ANTES de ingresar a la fila de pruebas, tome Water Street hasta Lincoln Ave., luego siga las señales direccionales hasta la estación de Check In ubicada en 55 Prairie Avenue, Prairie du Sac.
Los vehículos con más de una persona en ellos son bienvenidos, pero cada persona que desee hacerse la prueba debe haberse registrado con anticipación. Esta es una prueba de conducción, por lo que todos deben permanecer en su vehículo en todo momento. La recolección de la prueba tomará en promedio 5 minutos y consiste en una prueba de frotis nasal. Una vez recolectada, la muestra se enviará a un laboratorio aprobado por el estado.
Registration
Price:

Free
Registration Instructions:

ATTENTION: BOTH REGISTRATION AND AN APPOINTMENT IS REQUIRED.

2-Step Registration Required:
1. Complete the questionnaire at https://register.covidconnect.wi.gov
2. Call to schedule appointment time 608-643-7603 Monday-Friday from 8 am to 4:30 pm.

Please note that this test will not tell you if you have previously had COVID and now have recovered.

Las pruebas están disponibles para cualquier residente de Wisconsin de 12 meses o más, no se requieren síntomas.

2-Paso de Registro Requerido:
1. Completar el cuestionario en https://register.covidconnect.wi.gov
2. Llamar para programar una fecha para la cita al 608-643-7603 de Lunes-Viernes de 8 am a 4:30 pm