Dr. Haakon Carlson remembered
Category: News
Posted On:
Good Neighbor Clinic founder's work has lasting impact on Sauk Prairie and surrounding communities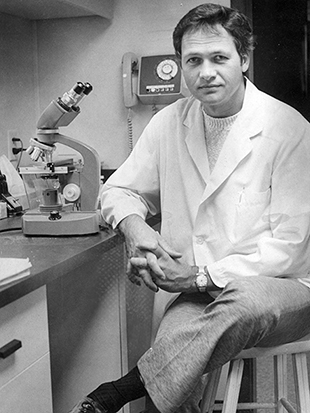 Sauk Prairie Healthcare lost a longtime friend, Dr. Haakon Carlson, on Friday, August 12.
While he is well-known for having established the Good Neighbor Clinic in the late 1990s, a free primary care clinic serving individuals who have no medical insurance, Dr. Carlson's work – and life – was stitched into the fabric of Sauk Prairie's history 56 years ago.
He was part of the early group of family physicians at Prairie Clinic. Dr. Carlson moved his young family to Sauk Prairie and joined the practice in 1966, becoming the clinic's third physician partner. Since then, the clinic has grown tremendously, to include 24 providers on staff.
Dr. Carlson and his colleagues from Prairie Clinic, played a pivotal role in creating the foundation for strong rural healthcare in the Sauk Prairie area. In addition to the clinic in Sauk Prairie, they opened and staffed the Black Earth Medical Clinic in the late 1970s, as well as built Lodi Medical Clinic, bringing Dr. Dale Fanney on board in 1980. In the 2006 publication "50 Years of Caring," commemorating the 50th anniversary of Sauk Prairie Memorial Hospital and Clinics (Sauk Prairie Healthcare), Dr. Carlson said that strong foundation was built largely on the early relationships formed by these physicians.
"These were really the formative years of the family practice force. It was a momentum that came from all these doctors knowing, or knowing of, each other through UW Medical School or the Family Practice Residency Programs," Dr. Carlson noted in the publication.
More than five decades later, those relationships were clear as Dr. John McAuliffe, Dr. John "Dusty" Koch, Dr. Tom Sullivan, Dr. Dale Fanney, Dr. Barclay Shultz, Dr. Bruce Koch and Dr. Tony DeGiovanni were among the pallbearers at Dr. Carlson's funeral service, supporting their former colleague and longtime friend in death as they did in life.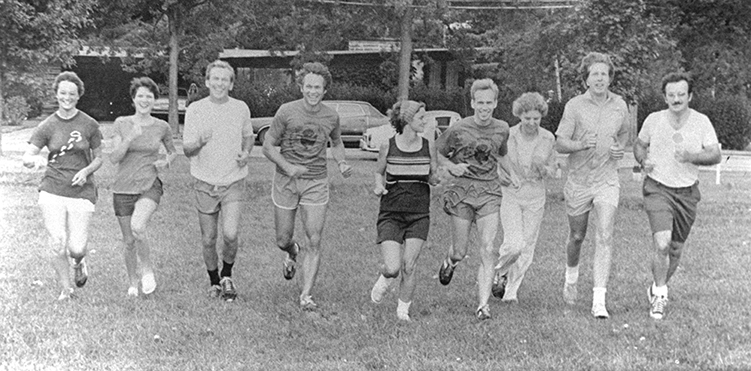 Diana Woerpel, who worked as an RN for many years alongside Dr. Carlson, first in Sauk Prairie Hospital's emergency room and later at the Good Neighbor Clinic, said he was exceptionally kind to his staff and patients. "I don't remember him ever really being upset about anything," she said. "If he was, he didn't show it. We were all like family." Dr. Carlson was also instrumental in starting the Sauk Prairie area's first ambulance service and served as its first medical director. He was known for his calm demeanor, humor, and humanity. Woerpel said Dr. Carlson, along with the other physicians, partook in pranks with his colleagues and in general, helped make an otherwise stressful workday fun. She recalled how during holiday parties Dr. Carlson and Dr. McAuliffe would do funny skits. "They might dress up as nurses … you never knew what they were going to do," Woerpel said.
Back then, Sauk Prairie Memorial Hospital's emergency department was small and didn't have a dedicated staff like it does today. Practicing physicians would rotate on-call hours. Because Dr. Carlson lived across the street from the hospital, he was often called upon when other doctors couldn't be reached during an emergency.
"Because he lived right across the street, when he was on call we would just throw open the emergency room doors and shout over to him that we were having an emergency," Woerpel recalled. "He'd be at home hanging out in his yard and then run over when we needed him."
Dr. McAuliffe shared that sentiment. "Haakon was just a rock-solid man overall, and a tremendously compassionate physician," he said. "He was always a constant force – you could always rely on him."
Dr. McAuliffe and Dr. Shultz even relied on their friend outside of work. The trio participated in many triathlons, with Dr. Shultz swimming, Dr. McAuliffe running, and Dr. Carlson biking. "We would go all over the state," Dr. McAuliffe said. "We were by far the oldest competitors there."
In his retirement, Dr. Carlson found it hard to give up the medical profession and considered joining a medical mission trip to Haiti. It was his wife, Janice, who encouraged him to stay home and start a free medical clinic instead. The Good Neighbor Clinic opened its doors in 1999, operating out of the Sunday School classroom at St. John's ELCA Lutheran Church.
Woerpel said the volunteers would head over early to cover the Sunday School windows to protect patient privacy. "The doctors would sit in the little Sunday School chairs and take notes. And there were no sinks in the classroom so the doctors would have to go down the hall to use the sink." Woerpel has volunteered at the Good Neighbor Clinic since its opening day.
Since it first opened 23 years ago, the Good Neighbor Clinic has had more than 30,000 patient visits, averaging about 100 per month. Nearly 5,300 new patients have been treated at the Good Neighbor Clinic throughout the years.
"We are lucky to have him start it and for it to still be open," she said. "I think it's a testament to Dr. Carlson … and what a devoted man he was."
"You knew he always had your back," Dr. McAuliffe added. "He was inspirational, and I was privileged to practice with him."