Dick Marino memorial funds needed cardiac equipment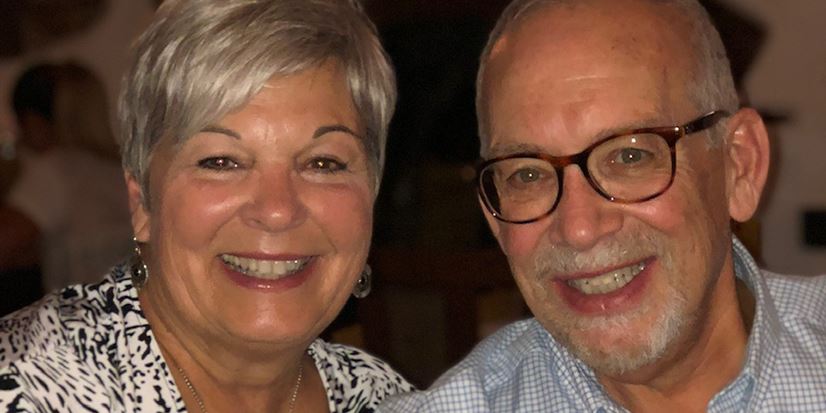 Sauk Prairie Healthcare's Emergency Department now has a machine that performs sustained touch-free CPR, thanks to a fund established to memorialize a late hospital board member.
Dick Marino, of Plain, passed away at age 67 in November 2019, due to a lifelong cardiac problem. Dick was a vice president of The Kraemer Company as director of land management and had served on the hospital board for 16 years, five as president. His skills as a real estate broker were put to good use when planning the location for a new hospital.
Dick's widow, Jan, shared her husband's enthusiasm for Sauk Prairie Healthcare and has served on the Foundation board, so the Marino family requested that any memorials for Dick be directed to the Foundation.
Jan had been meeting with Sauk Prairie Healthcare Foundation Executive Director Todd Wuerger about the best use for the memorial. "We were looking at how to use these funds consistent with what Dick would have wanted. Our 45-year marriage was a partnership, and we were both very committed to helping the hospital provide excellent healthcare to the local community."
One item that came to light was a LUCAS machine. Todd said, "The Sauk Prairie EMTs were using equipment that allowed for hands-free CPR. Our ER team saw this and they were very excited about the possibilities - not only of caring for cardiac patients during the pandemic, but also in the event that we were overflowing in the ER because of some other kind of disaster."
Mandie Busser, Sauk Prairie Healthcare Education Coordinator, requested funding from the Foundation. She said, "When the Education Department heard about the LUCAS machine, we knew we had to help get this life-saving piece of equipment. Our department participates in the Code Blue Committee. We also help with Mock Codes throughout the hospital. There was an overwhelming response from multiple departments about getting the equipment."
After receiving the request, Todd asked for feedback from the Foundation's grants and gifts committee. Janelle Hupp, MD, a family medicine physician at the Wisconsin Heights Clinic, responded, "I have only read about the LUCAS machine but never used one or seen one in action.
The device is used to provide chest compressions to a patient in cardiac arrest. In these critical situations, the chest compression piece is of primary importance as the compressions are the only thing circulating blood to vital organs when a person's heart is failing. The quality of chest compressions is also extremely important. For optimal circulation, the chest compressions need to be done at a certain pace and depth.
This machine ensures that these measures are met and can increase the chance that the patient will recover back to baseline status. When humans are providing chest compressions, even with the best of intentions, fatigue can be a factor impacting the speed and depth of compressions. I would whole-heartedly support funding this request."
Todd said, "Clearly, this was an important piece of equipment and we definitely saw the benefits of providing hands-free CPR, especially during the COVID-19 crisis. But with a price tag of more than $17,000, it was a large off-cycle request we had not budgeted for."
Then Todd had an idea. The memorials for Dick Marino exceeded $13,000, and Todd thought Jan might be interested in using those funds to help purchase the machine.
Todd called Jan, who was immediately supportive. "Dick had lived with cardiac issues his whole life and traveled frequently to UW Hospital in Madison for specialized care," Jan said. "The LUCAS machine will help people locally, and Dick would be thrilled to know that we were investing in this technology. He was such a brave and courageous person with all of his health issues, for him to know that it could save a life, would make him extremely happy. I was so overwhelmed with the generous memorials to Dick, to use this in a way that is so impactful and timely, I know Dick would be pleased."
Todd said, "This purchase has all of the ingredients for a perfect legacy. The equipment has arrived and our staff are training on it now. When I told the folks who requested this equipment we were going to be able to do this, and do it quickly, they were amazed and delighted."
Julie Gorman, Director of Emergency Department/Urgent Care, said, "We are so grateful for the generosity of the Marino family. We know that Dick was an actively involved board member and his legacy will absolutely live on in our use of the LUCAS device. Just a few short months ago, the LUCAS device was a luxury we dreamed of having and it is so surreal that our dreams have come true."
"Dick always wanted to make a difference, and this definitely will," Jan said. "I encourage people to consider memorials to Sauk Prairie Healthcare as a legacy to their loved ones."
Dick's legacy lives on.
ER doctor extolls virtues of LUCAS machine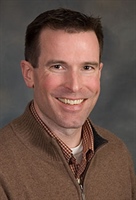 Eric Warbasse, MD, a physician in Sauk Prairie Healthcare's Emergency Department, is grateful to have the LUCAS machine available in the Emergency Department. Here, he explains why.
The LUCAS machine provides excellent quality compressions. Much literature in resuscitation over the past decade has centered around the importance of high-quality, minimally interrupted compressions, and how these qualities are associated with enhanced survival in cardiac arrest patients. Human rescuers get tired, and we are trained to rotate the person providing chest compressors every two minutes or so, with inevitable pauses in compressions during these shifts.
Additionally, the LUCAS provides not just downward compression force, but the suction cup literally sucks up the chest wall during the relaxation phase of CPR—something that is not attainable with human hands—which assists in helping the heart to fill with blood between compressions, enhancing cardiac output.
During a code, those staff members who would otherwise be performing CPR are freed up to attend to any number of other myriad tasks, like starting IVs, drawing labs, administering medications, etc. Perhaps most importantly, by assuming chest compression duties, the LUCAS device will enable code team members to focus on the patient, and on the important task of identifying the most likely precipitating cause for the arrest.
With manual CPR, two members of the code team are literally working to exhaustion or recovering physically between their compression shifts, and I as the code team leader am having to assess their compression quality and give feedback, while also ensuring that they are switching compressors every two minutes.
With the LUCAS, these mental tasks are removed from my duties, and I can better think through the patient's past medical history and known events leading to the arrest, and tailor my care accordingly.
Thank you to Jan for this lovely tribute to Dick and to the Foundation for facilitating this purchase. It will make a difference in our ability to care for cardiac patients, and I have no doubt that it will save lives.
— Eric Warbasse, MD