Medical Staff Asks Elected Officials to Support COVID19 Prevention Strategies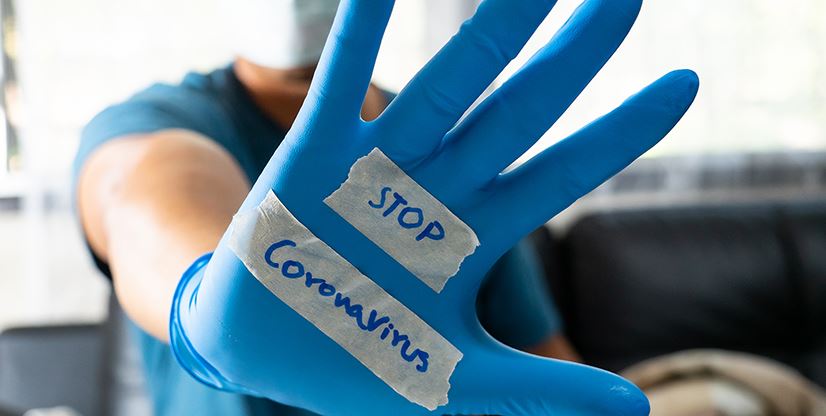 The medical staff at Sauk Prairie Healthcare and Prairie Clinic recently asked their federal, state and local elected officials as well as school boards to publicly support the COVID19 prevention strategies of face coverings, physical distancing, frequent hand-washing, and avoiding large gatherings to stem the rising numbers of infections. Following is the letter:
Dear County Supervisor:
We at Sauk Prairie Healthcare and Prairie Clinic need your help to stem the rising numbers of COVID19 infections. We are asking for your public support of prevention strategies: face coverings, physical distancing, frequent hand-washing, and avoiding large gatherings.
As a community leader, you can have a significant impact helping our communities adopt prevention strategies while keeping our local businesses vibrant. We ask that you speak directly with your colleagues, friends, businesses, and family about the importance of adopting the COVID19 prevention strategies. We ask you to share your support in conversations, interviews, at community meetings, on social media, and anywhere else you think will be helpful.
This year has been particularly challenging for Sauk County with COVID19 causing significant illness and death, along with economic hardship.
We have witnessed an unbelievable response from our communities. Many of our neighbors have adopted prevention strategies even while suffering an economic toll. Unfortunately, there have been some gaps in adopting prevention strategies, leading to increasing numbers of COVID19 infections.
We want nothing more than to be available to care for our local community members when they need us. The current increase of COVID19 infections threatens our ability to do this. In an effort to balance the prevention of a severe infectious disease with the ability to care for our community members locally, and the desire to support our local businesses, we need everyone to adopt these basic measures.
We recognize the economic impact these prevention measures have on our local community businesses, particularly distancing measures and avoiding large gatherings. But such gatherings are where the majority of COVID19 transmission occurs. The more widespread our use of prevention strategies, the more we can reduce transmission, allowing our communities to thrive.
We welcome your support and any opportunities to collaborate with you to improve the health and safety of Sauk County. We are here to serve your health needs and provide answers to your COVID19 questions. If we can provide you with any information, please feel free to contact us at info@saukprairiehealthcare.org.
Sincerely,
Sauk Prairie Healthcare Medical Staff
Prairie Clinic Medical Staff
David Adams, MD
Maria Andres, PA‐C
Maribeth Baker, MD
Christine Bathke, MD
Jessica Bekker, MD
Diane Bindl, CNM
Tara Bindl, CRNA
Trevver Buss, MD
Andrea Chao, MD
Denise Cole‐Ouzounian, APNP
Jeffrey Collins, MD
H. Clay Dean, MD
Cally Dwyer, PA‐C
David Eberdt, PA‐C
Leah Ederer, MD
Masaru Furukawa, MD
Nathan Grunewald, MD
Matthew Hebert, MD
Aaron Hoekstra, PA‐C
Suzanne Jacobs, CRNA prevention
Steven Johnson, MD
Curtis Johnson, CRNA
Agnes Kanikula, PA‐C
Kari Fisher, DNP
Bryant Kearney, MD
Lucas Kemp, CRNA
David Krey, MD
Wendy Ledesma, MD
Deanna Lord, PA‐C
John McAuliffe, MD
Sarah Niles, MD A
Angela O'Connor, MD
Todd Schad, MD
E. Barclay Shultz, MD
Angie Sorg, APNP
Katherine Templeton, MD
Thomas Varley, MD
Kevin Vogt, MD
Eric Warbasse, MD
Emily Weiss, FNP
Suzanne Welsch, MD
Ellen Wermuth, MD
Linda Youngren, MD
Spread the Word, Not the Virus: Click HERE for tips to encourage COVID19 prevention strategies.