Sauk Prairie Healthcare's Primary Care Clinics Safe and Ready to See You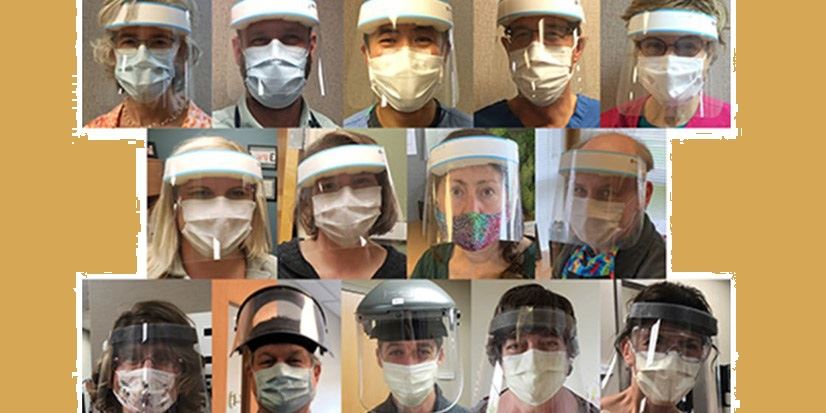 Pictured: Maria Denu, PA-C; Dr. Luke Fortney; Dr. Masaru Furukawa; Dr. Mark Timmerman; Dr. Ellen Wermuth; Emily Weiss, APNP; Dr. Janelle Hupp; Agnes Kanikula, PA-C; Dr. Jeffrey Collins; Dr. Andrea Chao; David Ebert, PA-C; Dr. David Krey; Deanna Lord, PA-C; Karen Meng, APNP; Not pictured: Dr. Rian Podein
Prairie Healthcare's primary care providers are excited to open up their schedules again to begin seeing more patients in person. We've made changes at our clinics in Spring Green, Plain, Lodi and Mazomanie to ensure patients are safe and limit potential exposure to COVID-19.
First, we've staggered appointments to minimize the number of people in our clinic, and arranged waiting rooms for appropriate physical distancing. Everyone is masked — patients and staff. Our providers also wear a face shield with every patient interaction.
We disinfect the clinic even more frequently and wipe down high-touch areas multiple times per day. And importantly, we continue to limit visitors to only the person being seen, or one symptom-free adult support person for minors or those cognitively or physically impaired.
Patients who have possible symptoms of Coronavirus can get curbside testing at Lodi Clinic or River Valley Clinic.
It's important not to put your healthcare needs on hold. We've opened up appointment availability on our schedules. If you've been waiting to see one of our primary care providers, please call for an appointment.