Sauk Prairie Healthcare Names Chief Nursing Officer
Category: News
Posted On: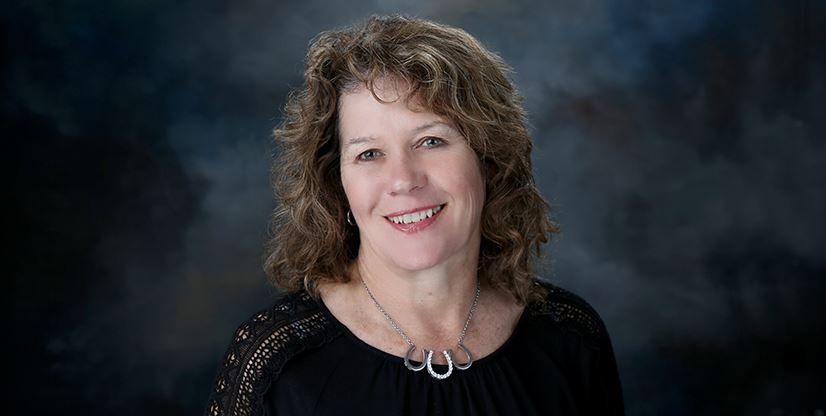 Sauk Prairie Healthcare has named 38-year veteran of local health care Lisa Pickarts, RN, BSN, Vice President of Patient Services and Chief Nursing Officer.
The former director of Sauk Prairie Healthcare's Emergency Department began working in her new role on October 6, with responsibilities to lead and coordinate all nursing-related services throughout the organization and communities served. She will be a liaison between the medical and nursing staff and develop long-term goals to ensure the best possible patient care."That CNO title comes with a lot of responsibilities: keeping us strong and fit and contributing to our community," Lisa said. "We have to grow and to be nimble, and we have to stay independent, and to provide something special, something unique."
Sauk Prairie Healthcare has taken a special place in Lisa's life from the start, beginning with her father, family physician Dr. Haakon Carlson, who for decades has been a figure in Sauk Prairie's medical community.
Lisa began working at Sauk Prairie Healthcare as a nurse's aide in 1981, when the hospital was a much smaller facility. Over that time, Lisa has been a part of the changing hospital and central to many significant initiatives, according to Sauk Prairie Healthcare CEO Shawn Lerch.
"Lisa's the type not to rest on her laurels," Shawn said. "So the big thing with her role is leading all of the clinical leaders by pushing us to the next level with evidence-based medicine and being innovative in how we approach care, but never losing the personal touch.
Lisa's effectiveness and ability to make change at Sauk Prairie Healthcare, according to Dr. Eric Warbasse, is in part possible through her connections within the hospital, as well as with members of the community.
"She knows how to make things happen," said Dr. Warbasse. "She also knows countless patients in the community, and can often speak to their situation with special understanding and empathy."
Julie Gorman, a nurse in the Emergency Department, said Lisa continually works toward new goals, develops new projects and advocates for nursing and clinicians.
Despite all the changes within Sauk Prairie Healthcare and in healthcare overall, the measure of success is in how we care for individual patients, as Lisa explains, many of whom live and work in our community.
"We are taking care of friends and neighbors. That makes a huge difference that you're taking care of someone that you're going to see at the grocery store next week. It's a real personal experience," Lisa said.
"A part of her role is to continue to build on the exceptional skills of our medical teams, and how we provide care throughout our entire system, not just our hospital," said Shawn. "Her passion and love of our communities is unparalleled and it helps — it fuels others."