Heart Zones Teaches Lifelong Heart Health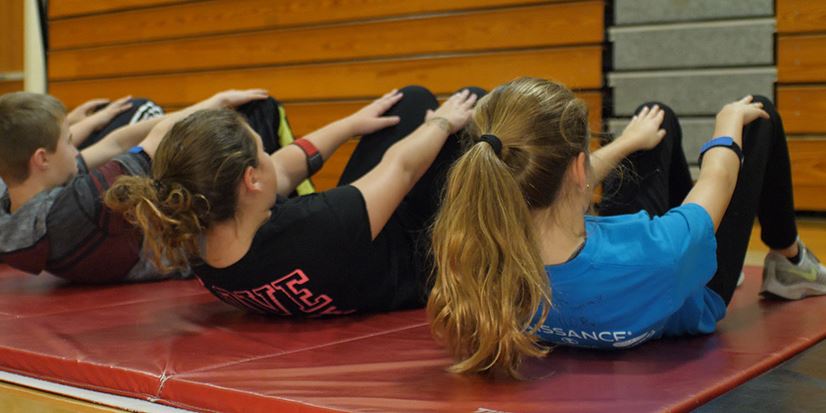 When you give to Sauk Prairie Healthcare Foundation, you support local healthcare and your community.
Your gift funds community wellness projects like Heart Zones, fitness technology software that helps kids understand their heart rate. Heart Zones uses wearable heart rate monitors, an electronic display and software to measure and record physical activity. Heart Zones engages, assesses and motivates students to pursue safe and healthy active lifestyles by measuring and displaying their heart rate.
During their physical education class, students wear sensors that measure five heart zones ranging from resting to vigorous activity levels. The goal is for them to remain in the moderate to more strenuous zones for 20 of the 45-minute class. Data from their monitors is collected and displayed so students can quickly see if they are exercising in the preferred zones and for how long.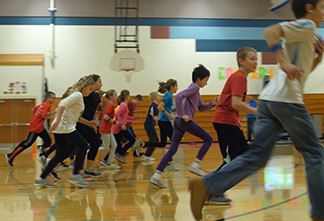 ​Funds provided by the Sauk Prairie Healthcare Foundation have purchased monitors to cover students in the Sauk Prairie, Lodi, River Valley and Wisconsin Heights School districts.
Grand Avenue Elementary School in Prairie du Sac has used Heart Zones for three years with some inspiring results. Eric Scheunemann and Jacob Breunig, physical education teachers at the school, have become national leaders in the use of Heart Zones, helping other educators successfully use the technology.
They initially purchased six heart rate monitors and rotated them between students. Eric and Jacob were immediately impressed by how the instant feedback impacted the students.
Eric said, "The hospital found out what we were doing and we were able to partner with them to purchase the additional heart rate monitors we needed to cover all of our students."
Jacob said their students become experts at knowing their heart rate, even without wearing the monitor. He praised the technology, saying, "As a teacher it's really helped us get to know our students better and maximize our potential to help the kids get the most out of our class every day."
He said Heart Zones helps each student understand their body and their heart, as well as why it's so important to keep it healthy.
"We only have these kids for a few years," Jacob said. "When they're exercising on their own, they will understand which zone they're in and how long they need to be working in that zone so they can live the healthiest lives that they can."
Watch a video about Heart Zones HERE
How your gift can help:
Every $10 you give puts a heart monitor on the arm of a local student. Your $250 gift supplies an entire physical education class. It's a one-time investment that will help improve kids' heart health.