Sauk Prairie Healthcare Receives Patient Experience Excellence Award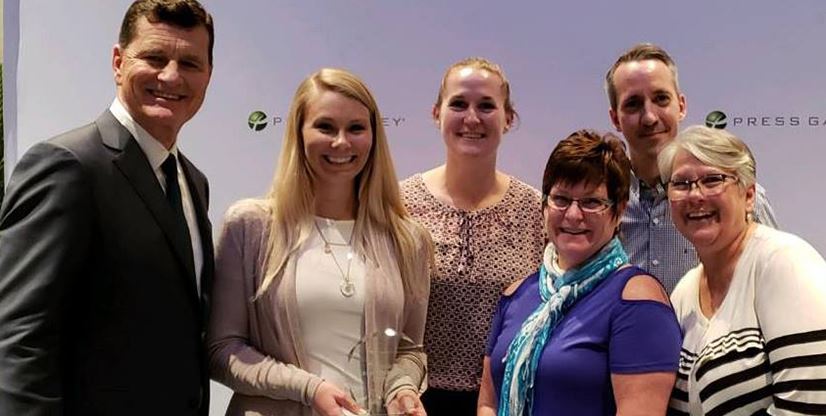 Prairie Healthcare is pleased to announce it has been named a 2018 Guardian of Excellence Award® winner by Press Ganey. The Guardian of Excellence Award recognizes top-performing health care organizations that have achieved the 95th percentile or above of performance in Patient Experience.
The Press Ganey Guardian of Excellence Award is a nationally-recognized symbol of achievement in health care. Presented annually, the award honors clients who consistently sustained performance in the top 5% of all Press Ganey clients for each reporting period during the course of one year.
"We are proud to partner with Sauk Prairie Healthcare to support their mission to provide safe, high-quality, patient-centered care." said Patrick T. Ryan, CEO of Press Ganey. "They are truly dedicated to delivering exceptional care in the communities they serve, and their commitment to capturing and acting on patient experience feedback is a very powerful demonstration of this."
According to Sauk Prairie Healthcare CEO Shawn Lerch the award represents an important recognition from the industry's leader in measuring, understanding and improving the patient experience.
"I am truly blessed to work with such a highly engaged team who are so passionate in providing extraordinary care and service. This includes a commitment to provide personalized, compassionate care," said Lerch. "We are honored by the continued national recognition from Press Ganey as a validation of how this incredible team goes beyond healthcare by truly caring."
About Press Ganey
Press Ganey pioneered the health care performance improvement movement more than 30 years ago. Today, Press Ganey offers an integrated suite of solutions that enable enterprise transformation across the patient journey. Delivered through a cutting-edge digital platform built on a foundation of data security, Press Ganey solutions address safety, clinical excellence, patient experience and workforce engagement. The company works with more than 33,000 health care facilities in its mission to reduce patient suffering and enhance caregiver resilience to improve overall safety, quality and experience of care.