Working Wellness into the Workplace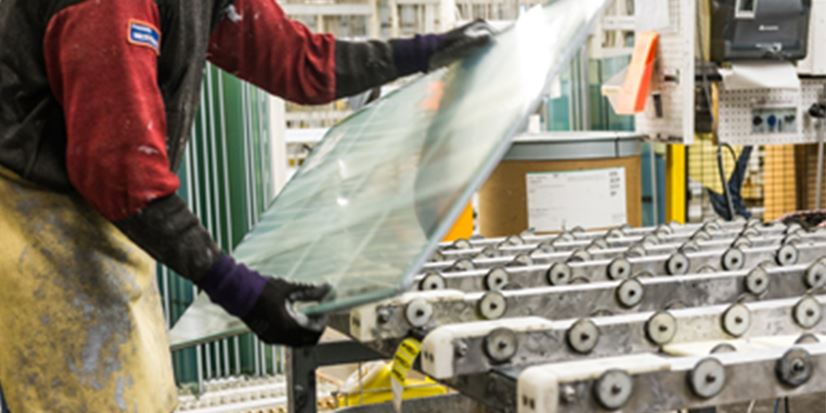 We spend more than 2,000 hours a year at work in a full-time job. For many of us, that means sitting in front of a computer or standing in one place most of the day. And, we eat many of our meals at work. It can be difficult to make healthy food choices when we are tempted with homemade treats and doughnuts, not to mention lunchtime restaurant runs.
Since we spend a lot of time at work, it is important to work in an environment that is supportive of our health and well-being. Employers can help create a healthy workplace by offering a worksite wellness program, including initiatives that support healthy eating, being physically active, managing stress and quitting tobacco.
There are many benefits for a business to make employee wellness a priority. According to the Centers for Disease Control and Prevention, worksite wellness can:
Help employees take responsibility for lifestyle choices
Educate the workforce about hazards and opportunities for wellness
Enhance employee productivity
Reduce absences and idleness
Reduce healthcare costs
Shift healthcare focus from treatment to prevention
"The benefits are very real," said Jeena Breunig, Sauk Prairie Healthcare's Wellness Program Supervisor. "At Sauk Prairie Healthcare, we believe worksite wellness programs can go a long way in improving the health of our communities."
Sauk Prairie Healthcare offers worksite wellness and prevention services that can provide real data and objective measurements to show improvements in employee health.
"In addition to bringing a full or partial wellness program into a business, we have also served as advisors on wellness committees within those businesses," said Sandy Scola, Sauk Prairie Healthcare's Rehab Services Director.
Cardinal Insulated Glass – Leading the Way
Cardinal Insulated Glass, located in Spring Green, is taking its employees' health to heart. In 2013, the company partnered with Sauk Prairie Healthcare to offer worksite wellness opportunities to its 300 employees.
"Achieving and maintaining a healthy and physically capable workforce is necessary for our continued, sustainable operation," said John Shogren, Cardinal IG Operations Support Manager. "We felt it was necessary to encourage associates to make the right choices about health habits and reduce overall healthcare costs to themselves and the company."
And the numbers don't lie.
"We've seen improvement in the very first year, when our associates went from 3.9 risk factors per person down to 2.8," said Shogren.
"Healthcare costs can go down when employees decrease risk factors, like lowering their blood pressure and cholesterol, which leads to lowering their risk for heart disease," said Breunig.
"People are learning to take a more active role in their healthcare," said Jane Ring, Cardinal IG Wellness Committee member. "They are more aware and learning to ask questions about their health and healthcare costs."
In addition to monthly education sessions, Sauk Prairie Healthcare provides one-on-one health coaching to about 50 employees at Cardinal IG.
"People generally know that they need to lose weight, eat better or exercise," said Scola. "Our health coaches don't tell you what you need to do — instead we ask you what your goals are, like being able to play outside with your grandkids, and give you the tools to implement change and achieve your goals. We are there as a resource and offer accountability."
"People have been able to cut down or quit smoking, thanks in part to the personal support and motivation they have received with health coaching," said Breunig. "Weight loss has probably been the biggest success among the health coaching group. We are really seeing results that make life more fulfilling."
Cardinal IG is taking the program a step further by adding an exercise room. They are also adding a nurse practitioner who will be on-site a couple days a week to offer self-care guidance and education, like when to seek medical care or how to choose a primary care doctor.
"The ideal situation is that our associates exhibit zero risk factors per person," said Shogren. "We may never achieve that, but we'll try to improve every year by helping them understand the short-term and long-term benefits of a physically active lifestyle and good nutrition. Those will go a long way in reducing the incidence of being overweight, having high blood pressure, high cholesterol and other factors that put them at risk of needing medical intervention."
If you are interested in learning more about Sauk Prairie Healthcare's worksite wellness services, please contact Sandy Scola at 608-643-7659 or Wellspringplus@SaukPrairieHealthcare.org.