Sauk Prairie Healthcare Welcomes New Family and Sports Medicine Doctor to Lodi
Category: News
Posted On: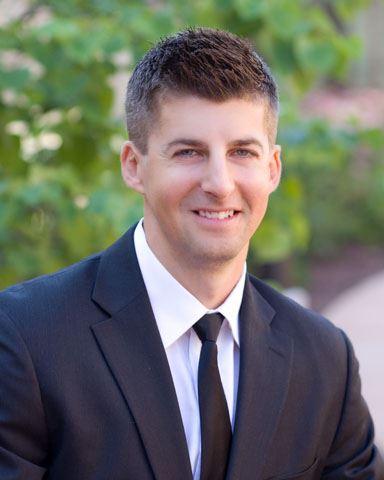 ​
Prairie du Sac, WI – Sauk Prairie Healthcare is pleased to welcome David Krey, DO, to its Lodi Clinic.
A Spring Green native, Dr. Krey will offer both family and sports medicine, enhancing the clinic's services, which include family medicine, pediatrics and rehabilitation services.
"We're excited to bring Dr. Krey to Lodi. As a fellowship-trained sports medicine physician, he enables Sauk Prairie Healthcare to better serve athletes in Lodi and surrounding areas including Sun Prairie, Waunakee and DeForest," said Dr. Mark Timmerman, medical director of Sauk Prairie Healthcare's sports medicine program. The comprehensive program includes a network of orthopedic surgeons, primary care sports medicine physicians, athletic trainers and physical therapists.
Dr. Krey became interested in sports medicine after suffering a leg injury while playing football in his junior year of high school. "I received care and treatment here [Sauk Prairie Hospital] back then and had a positive experience with the doctors and nurses. Reflecting back, that began my journey into sports and family medicine."
"I believe that community hospitals and clinics give people vital access to care that allows them to stay in the communities they have grown up in or have moved to and have grown to love," said Dr. Krey. "I look forward to building relationships with families and watching their kids grow up, just like my family doctor did. My journey is coming full circle."
Dr. Krey received his Bachelors of Science degree from the University of Wisconsin-La Crosse and went on to Des Moines University, where he earned his Doctor of Osteopathic Medicine degree. Dr. Krey completed his residency at Columbia St. Mary's in Milwaukee where he served as Chief Resident during his final year. Most recently, Dr. Krey completed his fellowship at The Ohio State University Sports Medicine Program.
In his free time, Dr. Krey enjoys running, golfing, cooking and spending time with his wife and family. He also is an active member in many professional societies including the American Osteopathic Association, American Academy of Family Physicians, and the American College of Sports Medicine.
Sauk Prairie Healthcare accepts most commercial insurance plans and HMOs, including: Unity, Dean Care, The Alliance, Physicians Plus, GHC-SCW, and Blue Cross & Blue Shield. To schedule an appointment with Dr. Krey at Lodi Clinic, please call 608-592-3296.