2021 Recap of The Friends of Sauk Prairie Healthcare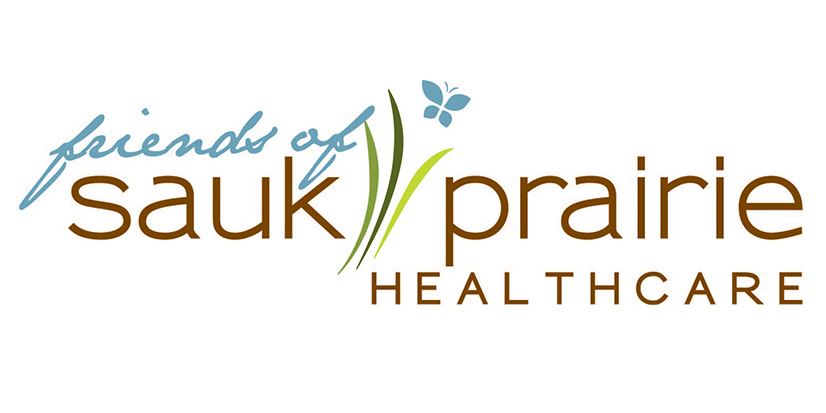 SUMMARY OF 2021 ACTIVITIES
As we begin a new year and reflect back on 2021, I'm pleased to say that we were able to bring back a couple fundraisers to help support the Friends of SPH. Our Gift Shop was closed for the first three months of 2021, but we were excited to reopen the shop on April 5. We opened with reduced hours, and about half of our volunteers from before the pandemic hit. Amazingly, the shop was able to make a $20,000 donation to the Friends of SPH at the end of the year. The dedicated gift shop volunteers have been supporting the shop with a smile on their face, making a huge difference in allowing the Friends to support the hospital and clinic needs. We sincerely appreciate their efforts!
We were also able to hold a basket raffle for the first time since 2019. Our "Thanksgiving to our Community Basket Raffle" ended in November and was a fun way to interact with those who visited the hospital and raise a little money along the way.
It is too early to tell how 2022 will play out. We can only hope that everyone one of you remain healthy and happy, and we hope to be able to gather again to have a meal and play cards sometime later this year.
LOVE LIGHTS RECAP
Our Love Lights tree lighting ceremony remained virtual in 2021. Thank you to Director Monica Barman for recording the introduction, and thank you to the supporters who purchased lights in memory and honor of loved ones. In all, we had 70 donors and 374 tributes acknowledged. If you did not have a chance to view that video or would like to see the list of tributes, please visit https://www.saukprairiehealthcare.org/About/Make-a-Difference/Volunteer/Join-the-Friends/Love-Light-Tributes
FUNDING BY FRIENDS OF SPH
Over $25,000 was granted to Sauk Prairie Healthcare in 2021 by the Friends of SPH. Here are some of the disbursements made by the Friends of SPH:
A $10,000 grant was given to purchase HealthStream's Checklist Tool that standardizes processes and provides a method to validate competencies that allow the delivery of consistent care throughout SPH. It helps SPH meet HFAP requirements in tracking that staff are competent to perform their job. With its' standardized methodology, technical skills are validated, contributing to the consistent, quality care of patients at SPH. In a time where employees are needed to rotate to other departments during the pandemic, tracking who is qualified to work in which departments is an extremely valuable tool.
A $3,500 grant was given to the Lab Department to purchase an ESR analyzer allowing for quicker turnaround times, smaller sample volumes and less sample manipulation. The new equipment helps to accomplish better patient care and increased employee safety.
The Emergency Department was granted $5,580 to purchase pediatric equipment to support the National Pediatric Readiness Quality Collaborative, a nationwide coalition to ensure and improve emergency care for all children. The added equipment improved the capability of our ED to provide safe, high quality care for our pediatric patients.
Neonatal Resuscitation Program Books that included science updates required to comply with certification were purchased from the American Association of Pediatrics and American Heart Association allowing the certification courses to remain onsite.
In addition to the Neonatal books purchase, $3,000 was also granted to purchase the most up to date materials from American Heart Association for teaching certification classes at SPH including ACLS (Advanced Cardiac Life Support, PALS (Pediatric Advanced Life Support, PEARS (Pediatric Emergency Assessment Recognition & Stabilization and BLS (Basic Life Support)
The Wellness Center was granted $1,500 to purchase a portable stereo with a microphone that could be used with Aqua exercise and outdoor classes. With required masking, the microphone provided a better experience for our class participants, as well as assisting with the safety of our instructors who were challenged to speak at levels through a mask that could be heard and understood by the class.
Additional funding requests were approved and are awaiting delivery due to delays caused by the pandemic.