Foundation awards $35K in scholarships to staff members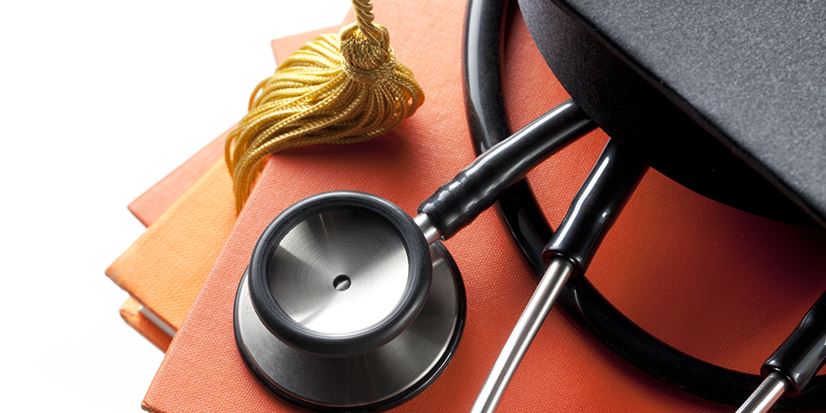 Every year, the Foundation provides scholarships for employee nurses who are pursuing additional education. This year, the program was expanded to award scholarships to non-nursing professionals. The Foundation presented a total of $35,000 to team members at a virtual ceremony held Thursday, August 13.
The nursing scholarships began several years ago when Sauk Prairie Healthcare set goals based on the National Nursing 2020 Initiative to increase the percentage of staff with bachelor of nursing degrees. The hospital's Nursing Council came to the Foundation and asked for help in funding scholarships for current employees who were enrolled in accredited nursing programs. The Foundation awarded $5,000 in the initial year of the program. To date, the Foundation has provided more than $100,000 in nursing scholarships, an investment in both employees and ensuring that patients will receive state-of-the-art care.
Last year, a new category of scholarships for non-nurses was created. For 2021, the Foundation is providing $25,000 for nursing and $10,000 for non-nursing scholarships.
According to Todd Wuerger, Foundation Executive Director, "Sauk Prairie Healthcare Foundation Scholarships are possible only because of our generous donors. That includes our providers and employees, our board members, local businesses and many of our patients and their families."
This year's award recipients are:
Named (donor-supported) Scholarships:
Carmen Zirbel - Jane & Stephen Manke Nursing Scholarship
Clinical Informatics Specialist in Information Services/EHR Operations
Jordan Cockroft - Marilyn Sprecher Nursing Scholarship
CNA in Surgery Center
Melodie Sliter - The Pines Assisted Living Nursing Scholarship
RN in Surgery Center
Hannah Eberle - James & Delores Staff Memorial Nursing Scholarship
Nursing Assistant in Surgery Center
Payton Liegel - Jan Breunig APNP Memorial Nursing Scholarship
RN in Emergency/Urgent Care
Scholarships:
Erika Andrews - RN in Acute Care
Paige Ederer - RN in Emergency/Urgent Care
Julie Gorman - Director of Emergency/Urgent Care
KaLee Henderson - ED Tech in Emergency
Kaylee Lane - RN in Emergency
Sarah Lee - RN in Acute Care
Chelsey Pulvermacher - RN at River Valley Clinic
Kristen Quayle - Director of Surgical Services
Emeline Rudarmel - CNA in Acute Care
Lisa Clark - Circulating Nurse in Surgery/OR
Diana Cupp - Lead Medical Coding Specialist in Coding
Maria Dominguez - Housekeeper in Environmental Services
Hannah Johnson - Physical Therapist in Rehab
Andrew Klunick - ED Technician in Emergency
Amanda Krey - Physical Therapist in Rehab
She has worked at SPH for almost 6 years.
Melissa Krugman - Application Specialist in Information Services
Victor Lewis - Victor is a Radiological Technologist in Medical Imaging
Shannon Miles - Respiratory Therapist in Respiratory Therapy
Stephanie Nachreiner - RN in Wound Care Center
Robert Patten - Registered Respiratory Therapist in Respiratory Care
Tell Pickarts - Radiological Technologist in Medical Imaging
Sara Schellie - Application Specialist in Information Services
Katie Sutcliffe - Patient Services Representative in Emergency Registration